Regular price
$80.00 AUD
Sale price
$55.00 AUD
Unit price
per
Sale
Sold out
Are you spending hours pitching to brands just to hear crickets in your emails/DMs?
Do you see other UGC creators talk about how they're getting inbounds on the daily, while you sit there refreshing your inbox hoping for even one brand's name to pop up?
As a brand, we review a large range of portfolios and pitches on the daily. Some definitely stand out to us more than others. This 21-page comprehensive guide consolidates that experience and provides actionable steps that you can start taking today to optimize your portfolio and pitches to be noticed by brands, get a high response rate, and most importantly increase your inbounds from brands so you don't have to spend hours a day pitching when you could be creating content.
In this guide, you will find:
1) The exact sections to include in your portfolio to appeal to brands (with examples)
2) Exactly what to say in your pitches to increase the response rate from brands (sentence-by-sentence breakdown and examples of email subject lines)
3) How to be present on socials the right way to start receiving inbounds on the daily
4) A special secret at the end regarding our recent UGC creator search
... and more!
If you're ready to make an investment into your UGC career and get it back in multiples, add this guide to your cart now.
Share
View full details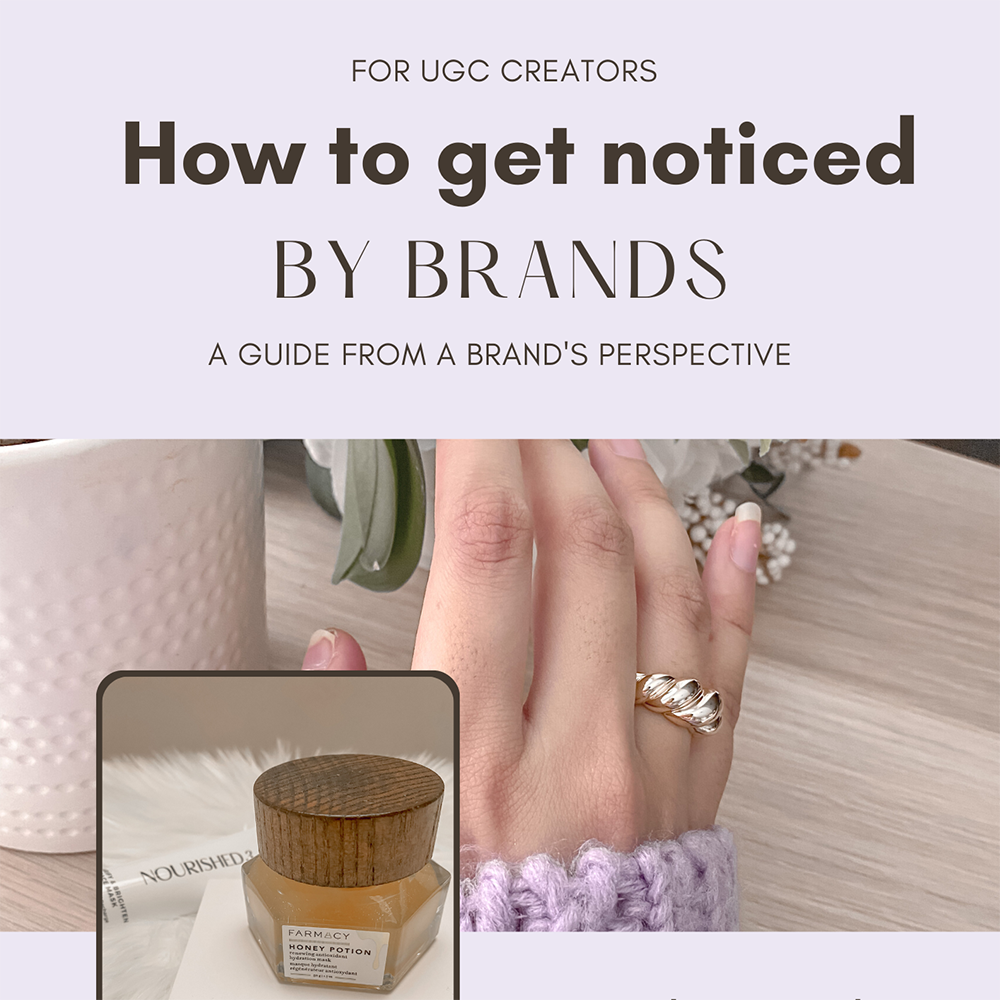 Amazing Beginners Guide to UGC
If you are new to UGC and need a little bit of guidance into the world of UGC, this guide is amazing. This guide is helpful because you're not only getting the creator aspect but the brand aspect of collaborations and how to stand out to brands. I stayed up till 3am last night updating my portfolio and made some changes after reading the portfolio section! I also loved how specific it was in the brand pitching section - How to pitch AND when to pitch!
Feeling so much more confident about UGC
I am so happy I purchased that guide it literally helped me so much. First the guide was explained in detail what exactly you should do and how exactly you can increase the amount of your clients. I loved also that in the pitches section I got so much more confident because I had a pitch guide that helped to explain myself to a brand and what I can do for them. I'm getting much more jobs now and I am making much more money totally worth it. And as a bonus you will get a portfolio audit which is perfect because you will know exactly what to fix. Definitely worth the purchase!