Regular price
Sale price
$26.50 AUD
Unit price
per
Sale
Sold out
Two different materials. Two different functions. Bye makeup wipes and cotton pads. We've got a new cleansing AND toning bestie in town.

Our Oh! So Soft Toner & Cleansing Cloth will speed up your daily cleansing routine and remove the hassle. A couple of swipes and you're done! Oh, you tone? Turn the cloth around, add your toner and you got yourself a reusable toning cloth. Speedy right? We told you. Efficient, and looks cute in your bathroom.
1) Multifunctional - 2-in-1 dual function (cleansing and toning, and a PERFECT size to remove your face masks)
2) Reusable - up to 1000 times (save the environment, and your bank account!)
3) Gentle - great for sensitive skin 
FYI: As the cleansing side of the cloth is made from microfiber, it does remove makeup with JUST water (for those late nights, shhh), but as your skincare besties, we advise using a face cleanser.
SO SOFT it's like a hug for your face. You'll never want to skip your routine again.
BUNDLE & SAVE: You've put your cloth in the wash? We got you. Get two cloths so you always have one available with our best value Double Bundle - (FREE shipping Australia+UK and reduced international shipping rates).

How it works

Microfiber (lilac) side for cleansing -
- fibers 100x finer than human hair
= a larger surface area
= a lot more grip to attract dirt and makeup

This means it can get into the pores and under stubborn makeup
= a deeper cleanse

Bamboo cotton (white) side for toner -
compared to microfiber, this side pushes around makeup, rather than picking it up

But wouldn't it be perfect for something we don't want absorbed into a cloth? For example, a toner?
It absorbs product EVER so slowly, which means more product available for your face!
How to use

01. WET
Soak the lilac (microfiber side in warm water. This will open up the fibers to ensure a DEEP cleanse.

02. CLEANSE
You can use the cloth to remove makeup with JUST water, or use it with your cleanser to ensure a flawless finish. (We use it in our everyday routine to remove our cleanser!)

03. TONE
Squeeze the water out. A damp cloth is fine. Add your toner onto the white (bamboo cotton) side, and pat the product onto your face.

04. WASH
Machine wash approx. 1-2 times per week. DO NOT use fabric softeners. Microfiber and bamboo cotton can shrink - follow the washing instructions (on the cloth label) carefully to minimise this.
Shipping & Returns policy

Shipping

We ship worldwide except to a select few destinations where our shipping providers do not currently provide their services. We aim to provide as much coverage as possible. Our primary locations are Australia and the UK.

International orders (outside Australia and the UK) may be subject to customs duties and taxes. These charges will have to be paid by you and are not included in the cost of the order. If you are unsure whether your delivery will be subject to customs duties or other charges, you may wish to contact your local customs office before placing an order with us.

More information can be found in our Shipping Policy.

Returns Policy

We want you to be happy with the products you buy from us, so if you change your mind or are not happy with a product, you can return the product within 30 days of making your order, or 14 days of receiving your order, whichever is the longer period.

More information can be found in our Returns Policy.
FAQs

01. Do you have to machine wash it before first use?

No. The cloth has been pre-washed during the manufacturing process which in turn activates the fibers, so all you need to do is add water!

02. Can you use the toner (white) side while the cloth is wet from cleansing?

After cleansing, make sure you squeeze the cloth to get rid of any excess water - a damp cloth is fine!

03. How often do you wash the cloth?

Machine wash approx. 1-2 times per week. DO NOT use fabric softener.
Share
View full details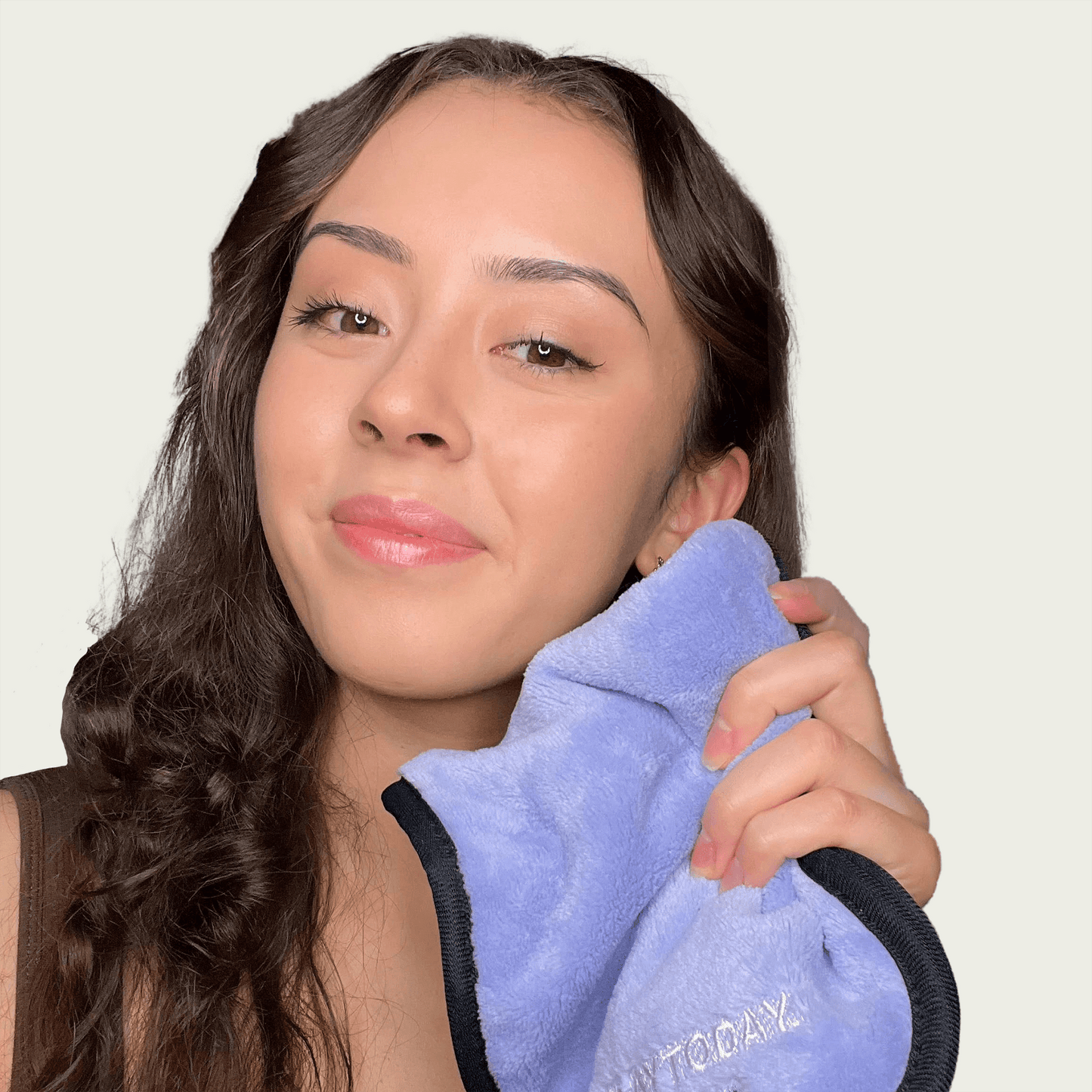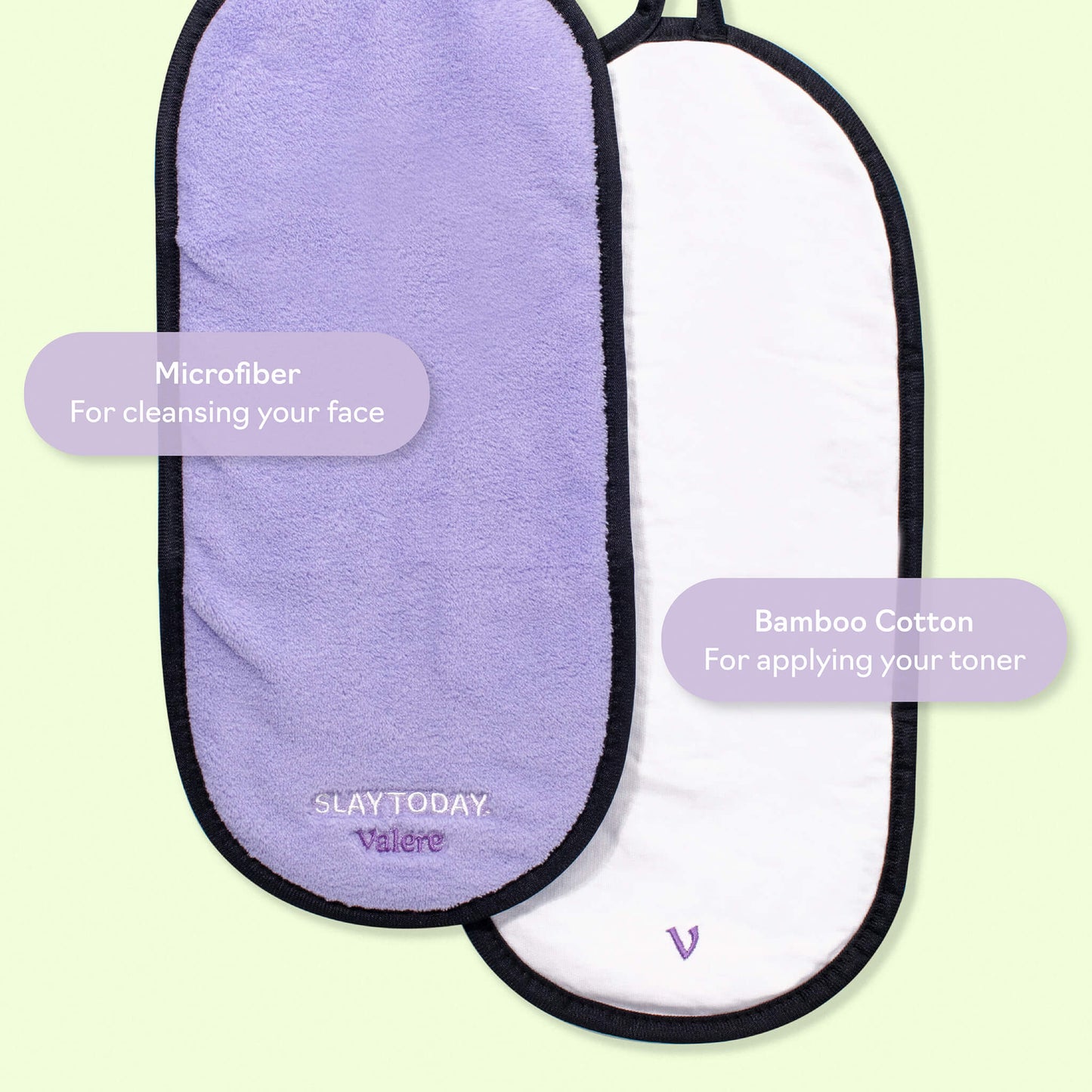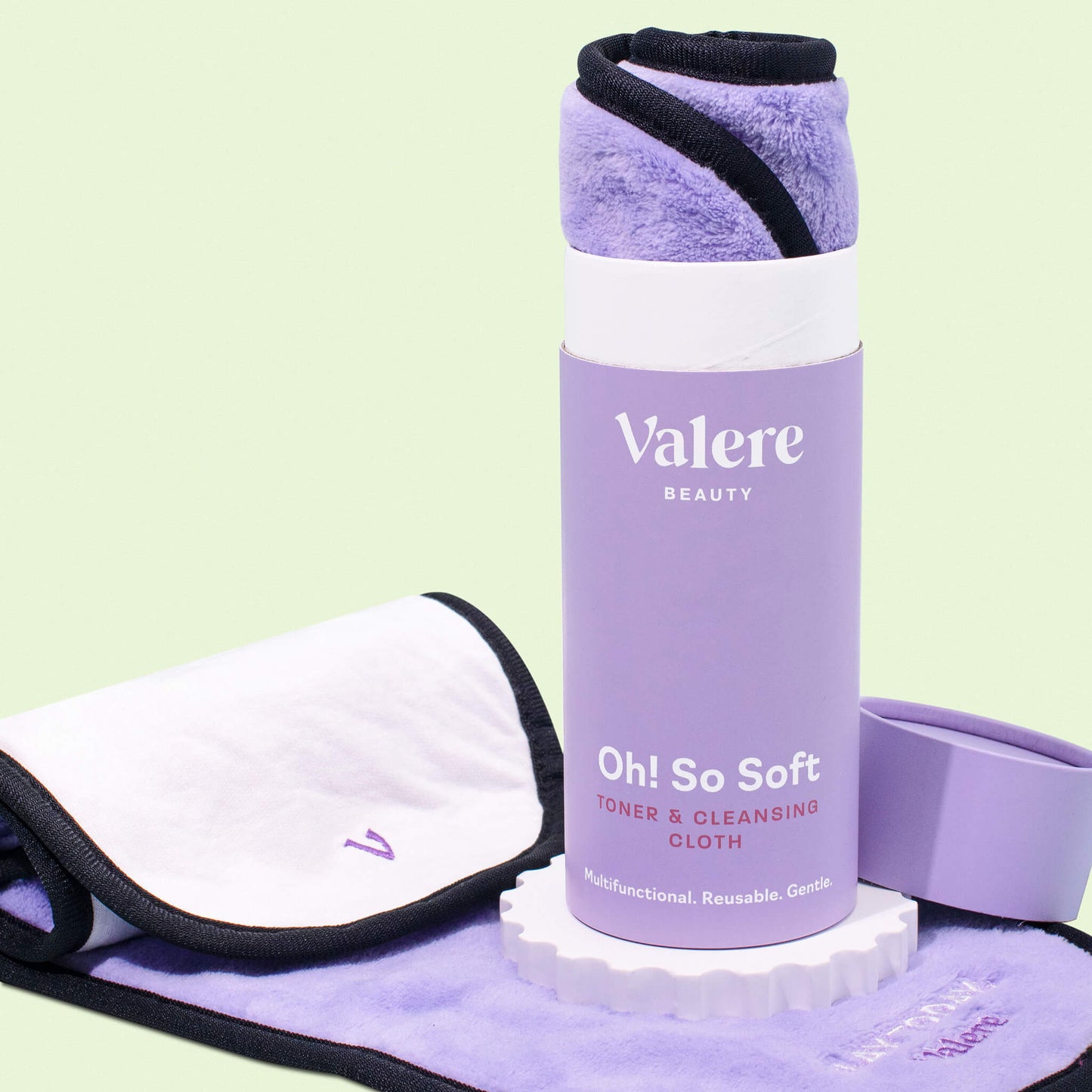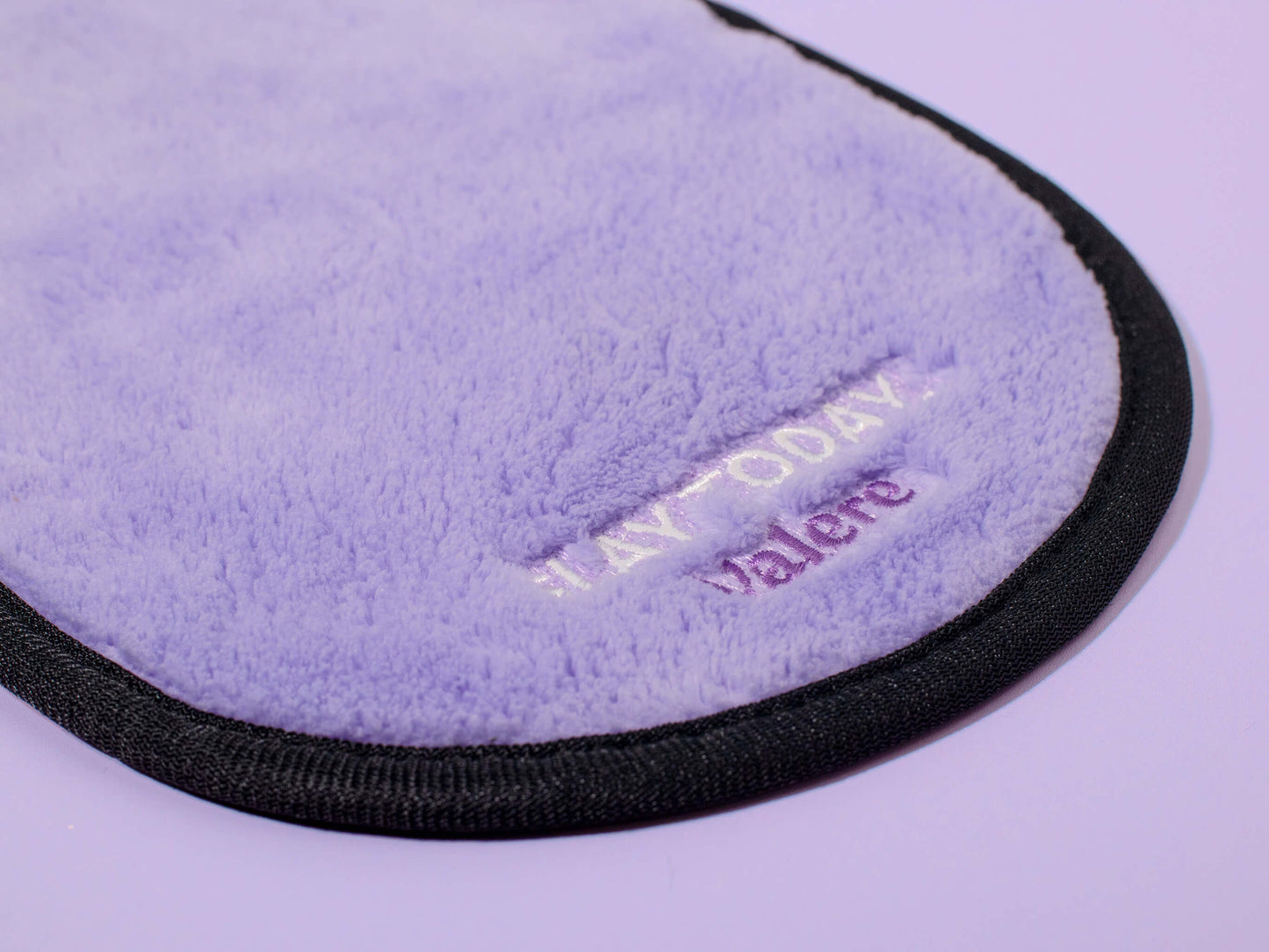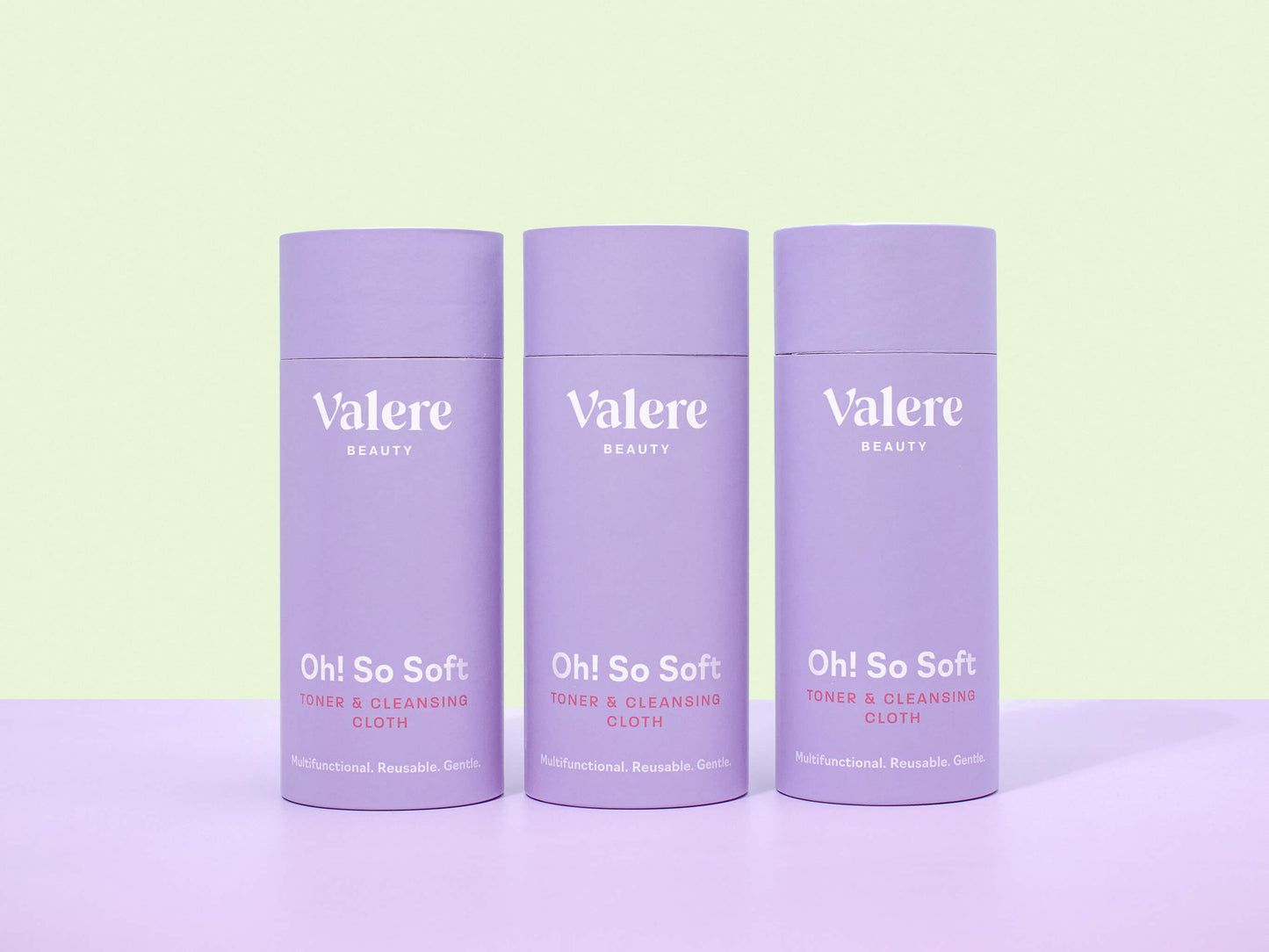 The best!!
I have dry skin and this worked on me amazingly ! It's so smooth and really helped me remove my makeup in the most affective and affordable way 🫶🏻🫶🏻
My new favorite essential skincare product!
Super soft on my skin! I would no joke buy a blanket out of the material if I could. It saves me so much time when taking off my makeup because the cloth does all of the work. I don't have to double cleanse with facial cleanser anymore. It does an amazing job taking off eyeliners and mascara too. No more panda eyes for me! I love that it's also multi-use and it can be used to apply toner. I travel quite often and my cloth comes with me on every trip now.
Oh so soft
Bye bye wipes. Love this cloth, removes my makeup within 2 minutes. 🥰👌👌
AMAZING
I can't believe how easy this takes my makeup off!! My face is so clean afterwards!
It. Took. My. Makeup. Off. Like. It. Was. Nothing. RUN DON'T WALK.
The skincare accessory you need ASAP!!
I have been anticipating this since day 0 and I was pleasantly surprised the day I received it in the mail. It comes in the cutest little packaging with aesthetic sticker sheets perfect for decorating your laptop, phone case, water bottle and more!! The cloth itself is definitely OH SO SOFT!!!!!! It is super gentle and the perfect pair to your daily cleanser to effectively remove makeup, dirt and sebum. The microfibre side is also a lifesaver for removing wash off masks that can be annoying to wash off. The bamboo cotton side is literally perfect for applying your watery toners without letting any go to waste. I love how multifunctional this cloth is and I can easily take it with me wherever I go. SUCH A GREAT START FOR VALERE <3